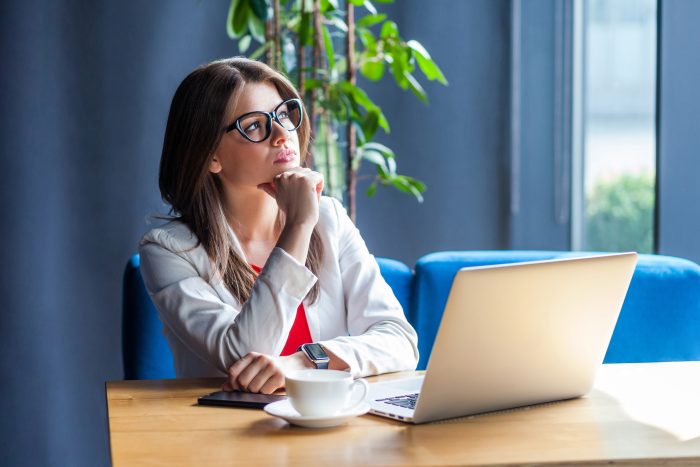 There is a lot of uncertainty associated with digital marketing, mainly because it is a fairly long and ongoing process. Sure, there are some activities that take longer than others, but the overall affect is that it can take several months for a digital marketing plan to really feel like it's headed in the right direction.
This level of uncertainty has a tendency to drive decisions concerning digital marketing, and it shouldn't. The best digital marketing strategies incorporate a mix of strategies that have both short term and long term impact, and the strategy should align with your business goals.
It can almost feel like an impossible challenge of determining the best avenue to take when it comes to you digital marketing. Essentially, in order to implement the best digital marketing strategy, you need to find the best partner to help you do it. How do you determine this?
Determine If You Have Enough Resources In- House
Most companies have at least a small marketing department that can handle some of the digital marketing. But, it's truthfully very rare for companies to have departments with enough staff. This means that if the in-house team were charged with dealing with the digital marketing, they may not be able to do it justice. They simply might not have enough resources.
What often happens is that when an in-house marketing team is confronted with choices about what to spend time on, they often choose the easy wins that will have immediate payoffs. They often stay away from the digital marketing activities where the approach is for the long term. Unfortunately for them, it is the long term parts of the strategy that have the most lucrative impact over time.
Consider Hiring a Digital Agency to Handle Your Marketing
Another option is to task the digital marketing strategy and implementation to a third-party and hire a digital agency. That way, you don't need to use your in-house resources to take care of it. The right digital marketing firm will not only develop a winning strategy for your business, but they will also have the resources to implement it. This way, you won't need to use any of your in-house resources in order to take care of it, and to maximize its impact.
But, how do you find the right agency to take care of this? Well, it's true that there are a lot of digital agencies that say they can take care of your digital marketing for you, but ultimately, you need to find the one that is the best fit for your business. How did they act during the sales process? Does their methodology make sense for your business? Do they seem to have a holistic understanding of digital marketing? How long have they been in business? These are all factors to consider when selecting the right company to work with.
While it's true that there is a lot of uncertainty, if you choose someone to handle your digital marketing that has a proven track record of success, you're in good hands.
The post Digital Marketing Breeds Uncertainty appeared first on Brick Marketing – Digital Marketing Agency.