Hiring At iBrandox : Digital Marketing Agency in Gurgaon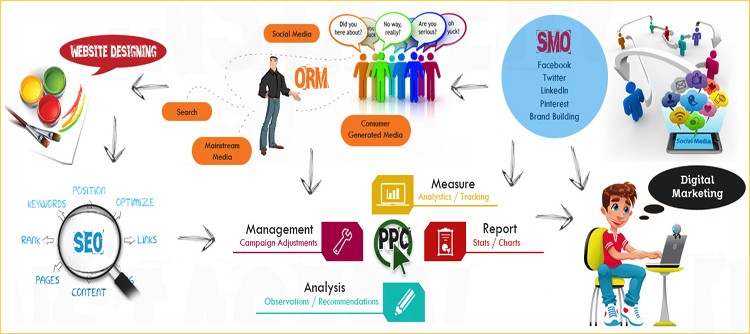 We are currently hiring at iBrandox, a digital marketing agency in the town, and share this piece of information with immense joy and pleasure. If you have creative skills and the zeal to work in a team you can become a part of the best web designing company in Gurgaon.
We are looking for a sincere, diligent, and exceptionally talented website designer, graphical designer, content writer, and sales & marketing executive.  At iBrandox your degree is not of paramount importance. However, your creative skill and willingness to work in a collaborative environment to aid growth matter most. We seek smart professionals who can brilliantly face and overcome the challenges that the aforementioned job profiles pose each day. Dynamic individuals who strive to make their mark and carve a distinctive niche are warmly welcomed at iBrandox.
Read On To Learn More About The Currently Available Positions And Jobs Descriptions:
Website Designer: We require a highly imaginative individual who is well versed in principles of design, web and graphic designing, animation, multimedia design, and basics of HTML, PHP, and JavaScript. The candidate should be able to implement and deliver according to the articulated and very specific needs of clients. Additionally, a website designer will be responsible for the entire frontend, designing webpage layout, creating the look of the website, solving basic code problems, and altering the look and theme of the website whenever needed. Interested candidates are required to possess a strong sense of aesthetics and the ability to construct a static website without the assistance of a web developer.

Graphical Designer: We require a professional with distinctive imagination and the ability to transform his/her imagination into original design concepts and elements. Said candidate must excel in communicating visually through the creation of animated or static graphics, which can be employed by various forms of media. Additionally, drawing and animation skills are also required. Candidate must possess software skills and be well versed in Illustrator, InDesign, CorelDraw, Photoshop, and Flash. Interested candidates must also possess sound knowledge of aspects such as color tones, color psychology, vector art, typography, pixel requirements, and saturation. At iBrandox, we seek a graphical designer who is passionate about delivering graphical representations in accordance with specific client requirements.
Content Writer: Through this hiring at iBrandox we wish to employ a content writer who will be responsible for the generation of content of a varied nature. The content writer will be responsible for the generation of content across industry verticals such as articles, case studies, corporate brochures, blogs, social media snippets, emails, and much more. Adhering to the nuances of various formats is a necessity and so are outstanding oral and written communication skills. The candidate will be required to weave words and create engaging content that is search engine optimized and which exceeds the needs of clients. Furthermore, candidates should succeed in communicating with the target audience by employing appropriate language and creative writing styles. Editing skills are also a must.
Sales Marketing Executive: We require a dynamic and self-motivated professional who will be responsible for identifying prospective leads, establishment, and maintenance of sales and marketing channels, and networking and cold calling for the generation of leads. The candidate is required to be fully dedicated to in-house and client sales and marketing requirements. Additionally, the candidate should excel in planning and implementing convincing sales pitches, retaining existing accounts, and increasing accounts through offering customized and specific services and solutions. The candidate is required to fulfill sales goals by regular promotion, which may necessitate fieldwork. Conceptualizing and implementing sales strategies aftermarket research is the primary task that will be assigned by us.
Apply and grab this wonderful opportunity today to contribute to the success of iBrandox.com, the most outstanding web designing company in Gurgaon. Let this agency be the platform that facilitates your success and hones your skills as you work on mutual goals. Let us embark on a journey together in order to achieve our full potential as individuals and as a team.