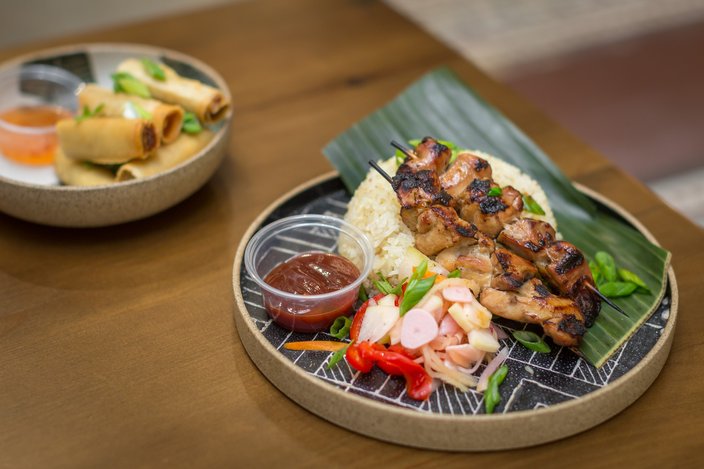 Thom Carroll/PhillyVoice LaLo-Produces restaurant-quality Filipino home cooking in the fast-paced setting of the Bourse food court. The main course is the Inihaw – it includes grilled chicken or pork with inihaw sauce and atchara over garlic rice. The second dish is the Lumpia Shanghai – pork, lemongrass and veggies covered and fried with a home sweet chili sauce.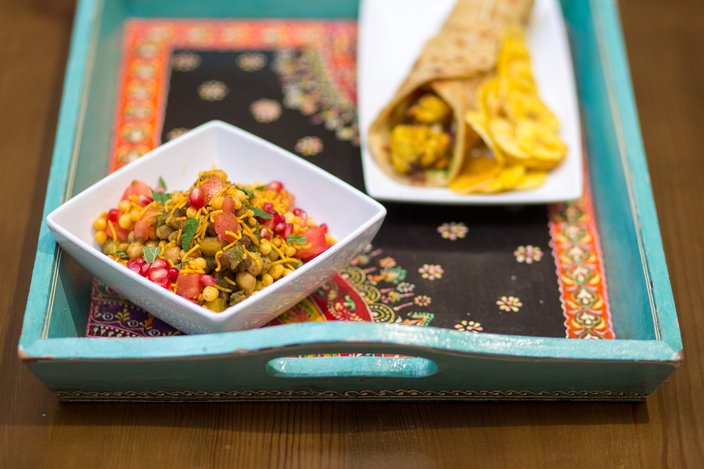 Thom Carroll/PhillyVoice Chaat and Chai, an Indian street-food influenced vendor, is among just a few places in Philadelphia where these meals are served. Chana Chaat, at bottom left, is traditional dish including chickpeas, butternut squash, red onions, tomatoes, mint-coriander chutney, tamarind-date chutney, pomegranates, crunchies and chaat masala. Cauliflower Chaat Rolls (leading right) are South Indian layered bread with cabbage, pickles, red onions, tomatoes, mint-coriander chutney, tamarind-date chutney and chaat masala.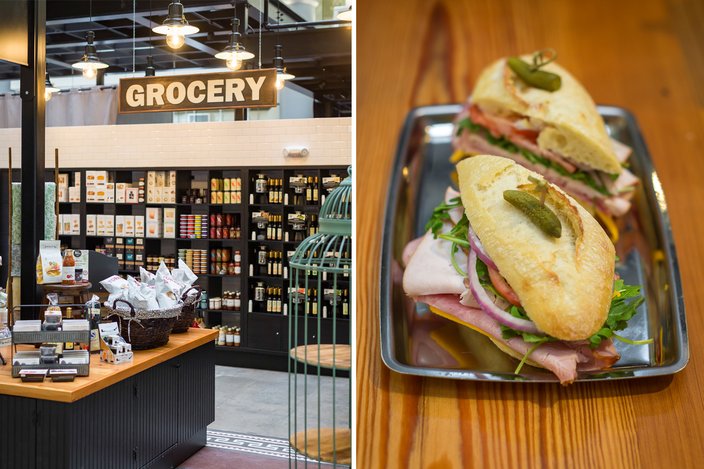 Thom Carroll/PhillyVoice Olive with a Twist is a gourmet pantry offering varieties of cheeses, olive oils and sauces, with a deli that utilizes a number of its own products to develop custom-made, specialty sandwiches. The Prague Smoked Duet is & a mashup of Schiller & Weber smoked turkey, Prague smoked ham, Norwegian Swiss, shop made red pepper pesto, topped with red onions, tomato and arugula.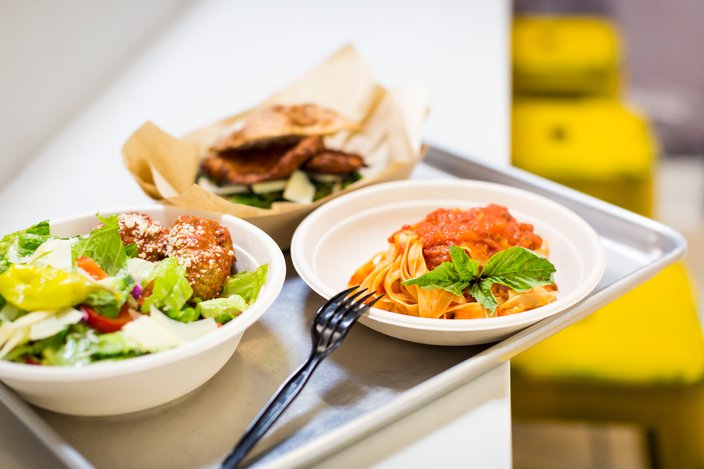 Thom Carroll/PhillyVoice Bronze Table by Vera Pasta, the first retail location of the Vera Pasta business of West Chester, serves made-from-scratch products consisting of bronze-cut pasta that is made fresh daily. Imagined are the meatball salad, chicken cutlet panini and pomodoro tagliatelle.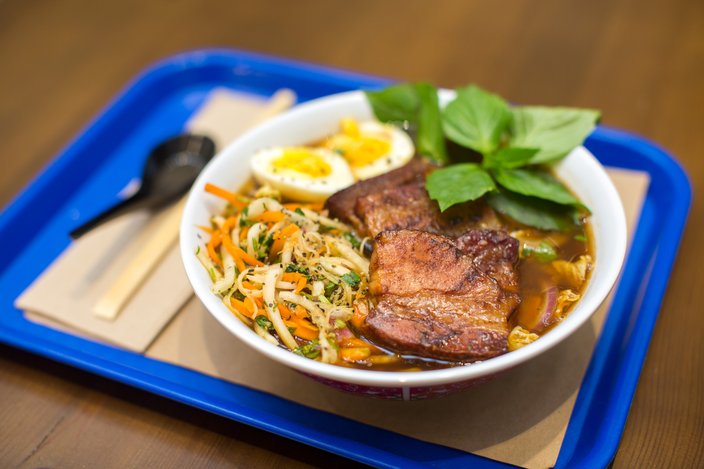 Thom Carroll/PhillyVoice The Mi & Yu Noodle Bar concentrates on customizable, artisanal ramen, udon and pho with lots of gluten-free and peanut-free alternatives. This ramen noodle bowl has 5-spice BBQ pork with an adobo duck broth. With origins in Baltimore, everything at Mi & & Yu– including the sauces and marinades– is made internal and are without MSG.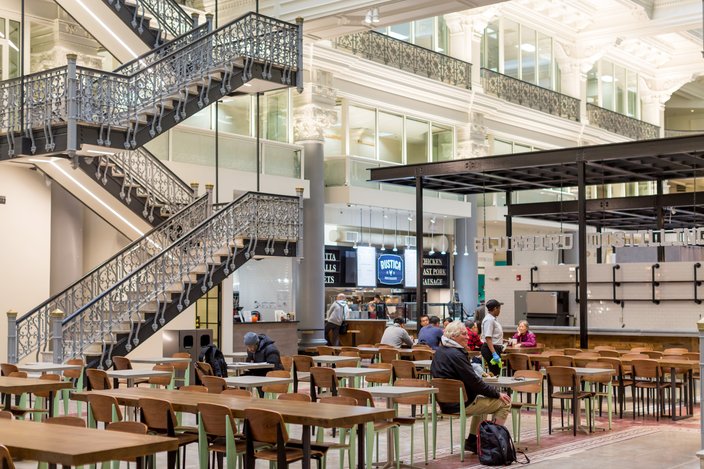 Thom Carroll/PhillyVoice Some of the centrally-located seating alternatives at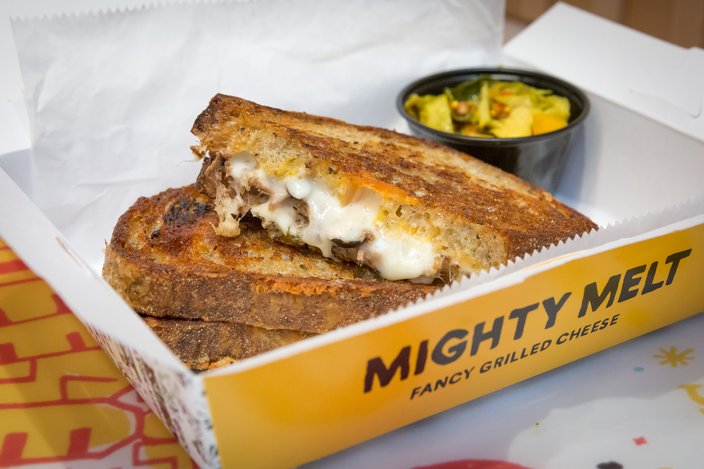 the Philadelphia Bourse food court. Thom Carroll/PhillyVoice Mighty Melt, a collective endeavor of the South Philly English pie shop, Staygazy, and the Mighty Bread Company, serves premium grilled cheese and beef-fat french fries. Envisioned is the Brick House sandwich with taleggio, braised beef, roasted mushrooms and onion jam on a rosemary peppercorn sourdough. It's served with curry lemongrass pickled Brussels sprouts.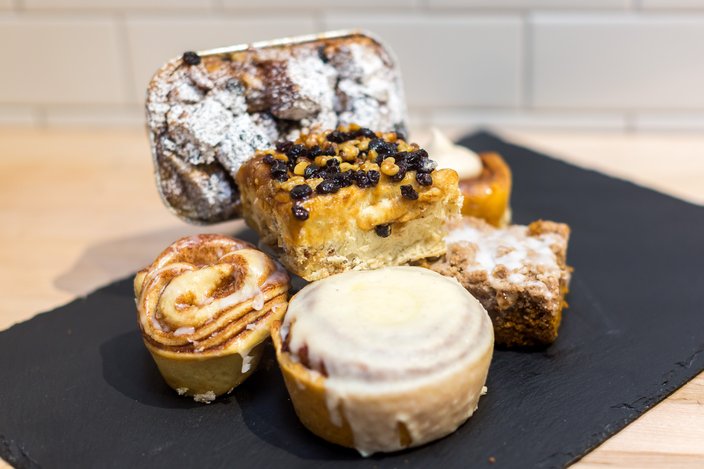 Thom Carroll/PhillyVoice Barry's Buns is an all-natural, made-from-scratch pastry shop. Coming From Chestnut Hill, this husband-and-wife-operated organisation focuses on cinnamon and sticky buns. Pictured is a tasting of buns and baked products.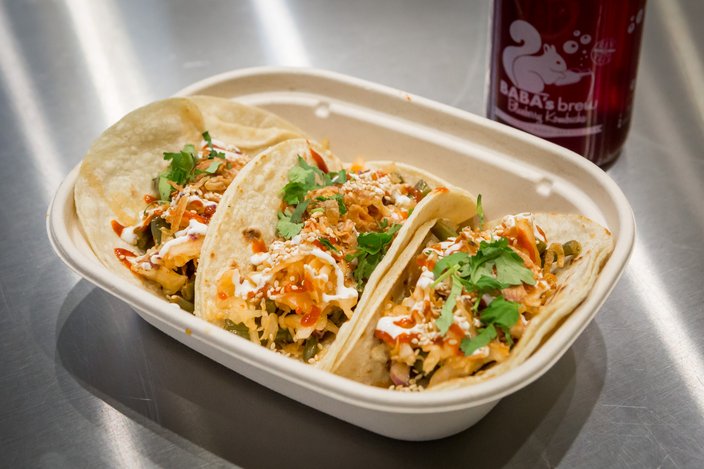 Thom Carroll/PhillyVoice Takorean, which serves Korean tacos and bowls, began as a food truck in Washington D.C. in 2010. Pictured are the chili lime green bean and mushroom tacos with kimchi-style pickled cabbage, lime sour cream, and a house-made hot sauce topped with sesame seeds, cilantro and crispy shallots.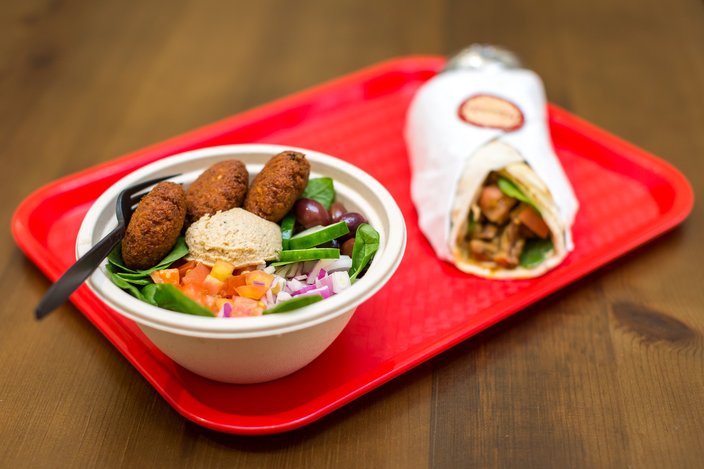 Thom Carroll/PhillyVoice Ka'moon serves standard Egyptian food with Halal meats and a variety of vegetarian options made-fresh to order. Pictured is the natural salad bowl with fava bean falafel and the chicken schwarma.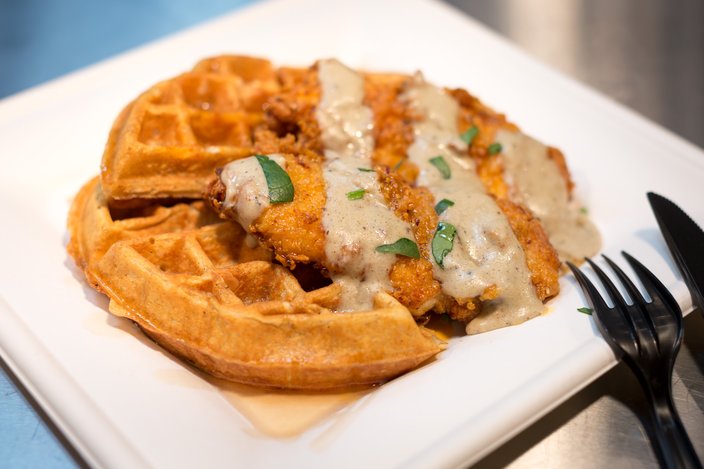 Thom Carroll/PhillyVoice Initially opened in South Philadelphia in 2013, Grubhouse serves breakfast all the time, along with lunch and supper. All beers are from southern breweries, in addition to Bloody Marys and mimosas. Pictured is the hot chicken and waffle: Nashville-style hot chicken and a waffle with country gravy and bourbon maple syrup.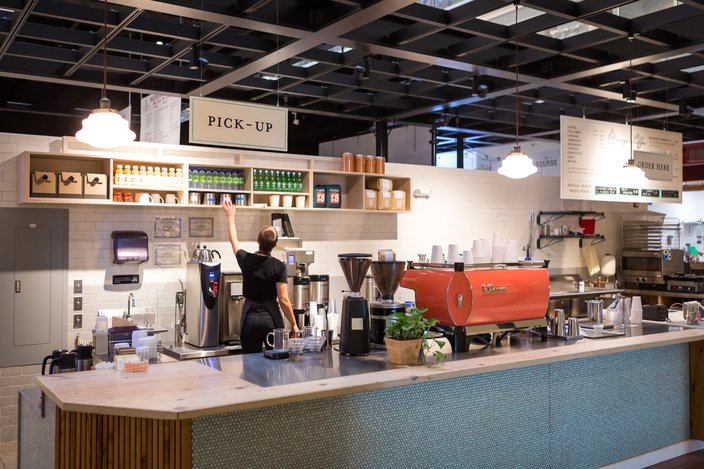 Thom Carroll/PhillyVoice Menagerie Coffee includes beans from Dogwood and Elixer roasters. It serves specialty, direct-trade coffee, pastries from Factory Boulangerie and house-made cookies.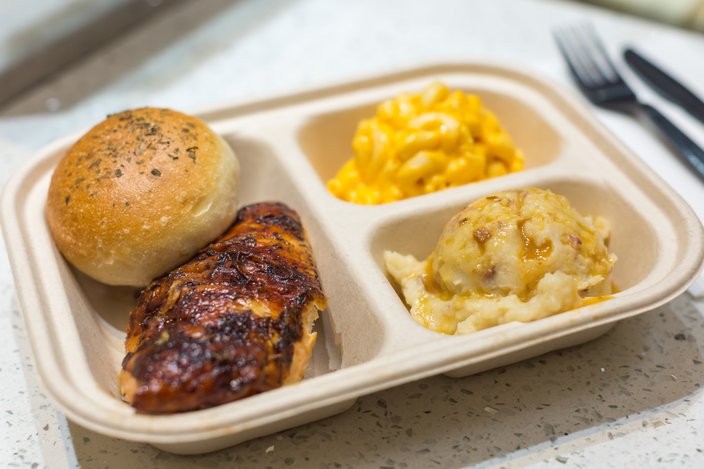 Thom Carroll/PhillyVoice Rustica Rosticceria is a genuine sandwich store offering slow-cooked meats and a variety of conventional side dishes. Pictured is the rotisserie chicken with mashed potatoes and mac and cheese.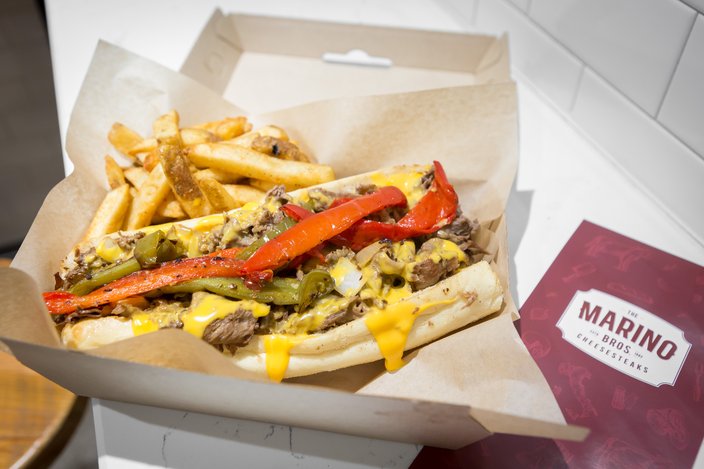 Thom Carroll/PhillyVoice Marino Brother's Cheesesteaks-Initially opened in the Philadelphia Bourse in1982 offers classic steaks and fries. Envisioned is the roasted-pepper cheesesteak with classic "Jersey Shore" french fries.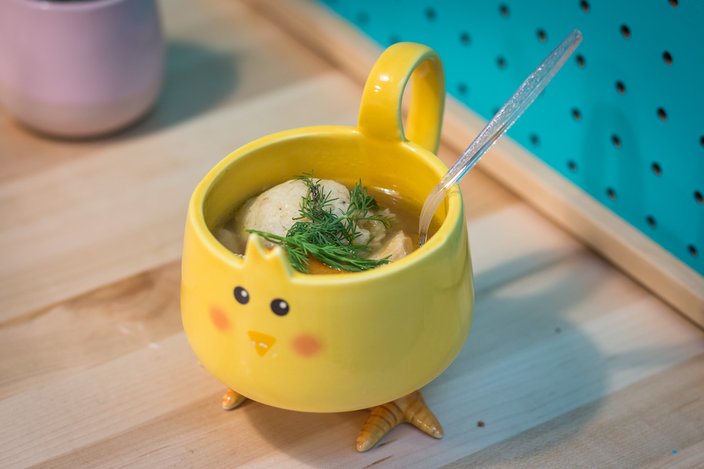 Thom Carroll/PhillyVoice The objective at Prescription Chicken is to get truly scrumptious chicken soup to individuals and help treat all of their conditions. Envisioned is the grandma-style, traditional noodle soup with matzo ball.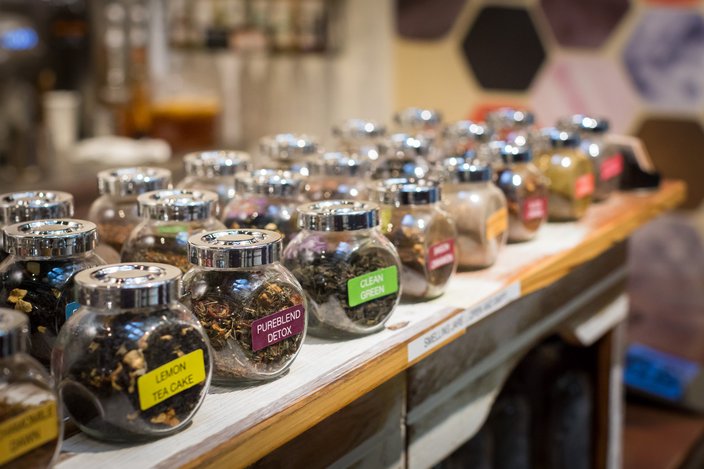 Thom Carroll/PhillyVoice Kari's Tea Bar focuses on loose leaf and brewed tea, Kari's Tea Bar sources and blends all of its tea from organic and reasonable trade providers, famers and co-ops. Get you preferred served hot or cold.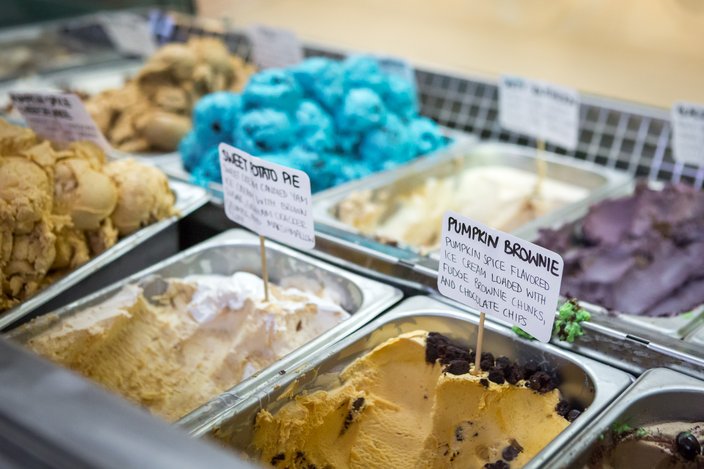 Thom Carroll/PhillyVoice Scoop DeVille, a Philly-based little batch ice cream parlor, features lots of products made internal and at its initial Walnut Street location. It's understood for create-your-own flavor soft serve ice cream, milkshakes and frozen treats.
Thom Carroll/PhillyVoice Penzeys Spices-A family-owned spice and flavoring company from Wisconsin that believes"Cooking is Kindness and Generosity actually can alter the world." Penzeys loves to assist house cooks find the ingredients for the everyday meals that draw friends and family to the table.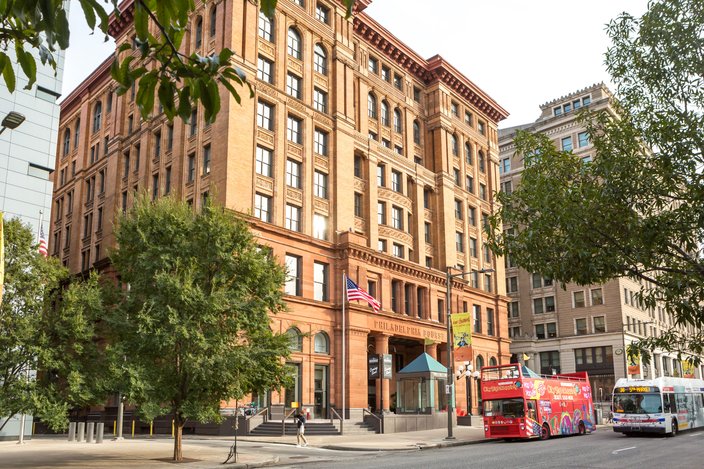 Thom Carroll/PhillyVoice Built in the 1890s, the Philadelphia Bourse just went through a multi-million dollar renovation and will hold its grand resuming on Nov. 17.