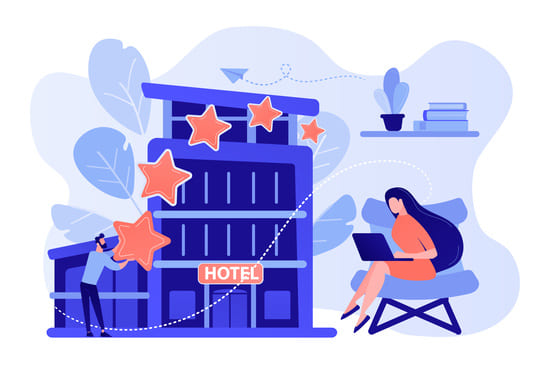 The recent boom in tourism and hospitality has made jet-setting overseas more convenient and affordable to travelers worldwide. In 2022, the global tourism market experienced an impressive surge of around 41%, a stark contrast from its sharp decline during the COVID-19 outbreak. This year (2023), a prediction has been made that the market will reach nearly 2.29 trillion U.S. dollars, overtaking the 2019 peak. With this predicted growth, how important are digital marketing and translation's roles in the hospitality industry?
In this blog, we explore why digital marketing and their translations are a powerful combination for hospitality and how leveraging them effectively can help bring more guests to your hotel.
Expands Your Reach in Global Markets
Digital marketing can help expand market reach, drive website traffic, and generate hotel bookings. When you translate the content on your website into the languages of your target markets, you have the opportunity to reach even more potential guests.
This is because international travelers cannot always read the content in your brand's native language, so translating your website copy allows them to connect and engage with your content, increasing brand awareness and loyalty.
Your hotel website is your online window to the world and is a crucial digital marketing platform; however, translated content on other digital marketing channels, such as social media and search engines, can also expand your global reach. On social media, this content can help attract more loyal followers, and on search engines, it can help increase international traffic to your hotel website.
Enhanced Guest Experience
Hospitality is all about exceptional service. But great service should not be limited to being in the hotel. You can give the guest personalized service through a good digital marketing strategy from the moment they book to after their stay.
For the pre-arrival experience, personalized emails can be sent to guests after they book and a few days before they arrive. Knowing guest details, such as their nationality, allows you to translate their emails which will personalize communication even further. This will leave a lasting impression and set you apart from competitors.
While the guest is in the hotel, digital in-room dining and spa menus with translated content can also enhance their experience. An interactive menu will allow guests to read the information in their native language. The digital element will also make it easy for hotel employees to change menu items without printing costs.
Post-stay, another personalized email can be sent to guests asking them if they enjoyed their stay and if they would like to leave a review. By translating these communications into their native language, guests are more likely to leave a positive review and book your hotel again.
Increased Brand Exposure on Search Engines
A translated website combined with solid SEO (Search Engine Optimization) practices can truly transform your reach in global markets. SEO will make your website easier to find on local search engines, allowing you to connect to new audiences.
Multilingual SEO involves translating and localizing your website into your target market languages and aligning with the local keywords your foreign audience will be searching for.
A solid SEO strategy will dramatically boost your hotel's success through increased traffic and brand exposure. Furthermore, these audiences are more likely to turn into customers because 76% of online shoppers feel more comfortable shopping on sites with content in their native language.
Improved Communication and Engagement
Good communication and engagement in hospitality are critical – it can be highly frustrating for international guests when they want to make a booking, but the hotel website is not translated into their native language, and it's the quickest way to lose guest bookings.
So, being able to communicate in the guest's native language both offline (in the hotel) and online (via digital channels) removes any language barriers and makes the guest feel like they can trust you and that you really care for them.
Translating your digital marketing campaigns is another way to improve brand engagement. When a guest sees a search or social media advert in their native language, they are more likely to engage and connect, bringing more traffic to your website and increasing the chance of international bookings.
Multiple Ways to Generate Revenue and Increase Sales
There are multiple ways to attract new international guests and generate sales through digital marketing. The primary digital platform is your hotel's translated website; however, if you invest in translating content for other digital platforms, you can increase brand visibility and sales even further.
These platforms include your social media channels such as Facebook and Instagram, which both have direct booking capabilities, your mobile website, and OTA (Online Travel Agency) platforms such as Expedia and Booking.com. Remember, the more booking choices you give your guests in their native language, the more likely they are to book your hotel over your competitors.
A significant benefit of digital marketing is the ability to measure the performance of your digital channels. Analytics platforms such as Google Analytics, will enable you to track how your translated web pages are performing and report on any multilingual campaigns that link back to your website.
The top KPIs (Key Performance Indicators) to measure include the number of international visitors viewing your site, the country they visited from, the time they spent on each page, and if they booked from your site. For any email, search, or social campaigns, you can measure which platform drove the most traffic to your site and if they ended up booking. By regularly measuring your translated content through reporting and analytics, you will be able to learn what is working and what needs improving.
Conclusion
The role of digital marketing and translations in hospitality is crucial to your hotel's success when targeting global markets. Failure to translate your digital channels could result in misunderstandings, poor customer service, and, at worst, a financial loss.
Your brand image is also at risk when you enter new markets, so you must ensure it is represented positively through good translation and a solid marketing strategy. By doing so, your hotel will create a positive lasting impression on your guests because they will feel listened to, comfortable, and more loyal to your brand. This satisfaction will keep your guests returning to your hotel repeatedly.
If you want to start translating your digital channels to help increase your international business, please get in touch with your LSP. They will have a planning discussion before the work starts and will work with you to develop a multilingual strategy based on a review of your website and goals.