Start a MASSIVELY Successful Digital Marketing Business
Starting an online business is an amazing way to fast track your financial success and freedom. By tapping into one of the many money making markets out there, anyone can start making money from the comfort of their own home.
When it comes to starting an online business, one of the easiest and most profitable business models out there is digital marketing. Through digital marketing, people have been able to build real businesses that make a real income.
Personally, I have been able to make millions of dollars over the years through email marketing, and I've known countless entrepreneurs that have had similar success using the same methods that I did.
Before making any money through a digital business, though, it is first important to make the decision to take growing an online business seriously…
Making the decision to start any kind of business, including an online business, is not a decision that should be taken lightly. It takes work and dedication, especially upfront. Once the business gets going, though, it becomes easier and easier to keep the ball rolling, and make more and more money!
For those on the fence about starting an online business, here are some of the advantages that myself and many others have found from starting an online business:
I can't count how many people I've worked with that have told me how much they hate being tied down to their current job. They work long hours at the office, and they barely get to see their family.
An online business allows for the freedom for an entrepreneur to not only work the hours that they want to work, but to also work from home. This, combined with not having a boss to report to, creates a refreshing sense of freedom that most people will never experience.
Another major advantage of starting an online business (especially an email marketing business) is the opportunity to make passive income. While there is some time, money and energy that must be spent upfront, eventually a system will be put in place that allows for passive income.
This means an entrepreneur being able to make money in their sleep. It also means the ability to start multiple businesses, and have them running simultaneously—massively increasing the profit of the online business owner.
Another massive advantage to starting a digital business is the ability to either start small or go ALL IN.
I totally understand that some people don't have the resources to quit their jobs and throw everything into an online business. These people can easily start small and scale up.
For others that want to make more money much quicker, there is also the opportunity to spend a little more time and money upfront.
Keep in mind that this is a real business…and just like any business, it's going to take time and money to get started. Luckily, digital marketing businesses allow budding business owners to start at their own pace, and ease into being a business owner.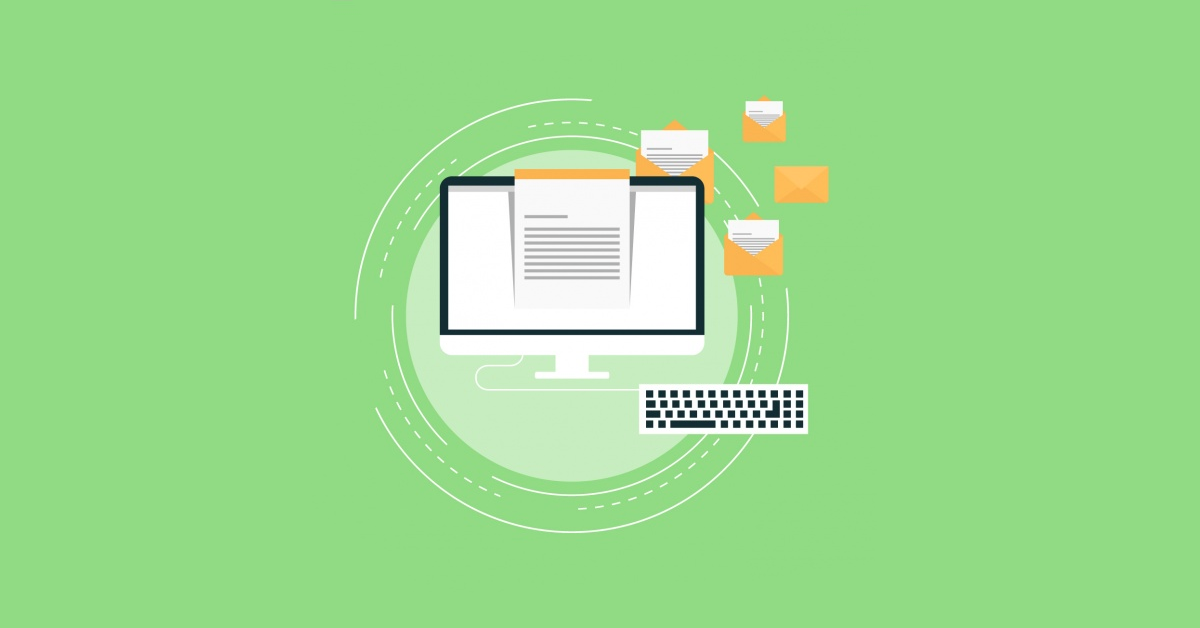 While there are a few different online businesses that an entrepreneur can start, one of my favorite by far is email marketing. Email marketing allows just about anyone to become a business owner, and there isn't a steep learning curve.
There are actually a lot of different advantages to email marketing, some of which include:
Because email marketing campaigns involve customers to opt-in, the audience that a marketer receives is almost guaranteed to be an organic audience. While not everyone will respond to every email, it's good for a marketer to know that their emails are being received by real people, with real buying power.
Another excellent aspect of an email marketing audience is that they have been presold on the company and possibly even the product. During the opt-in process, the customer voluntarily gives away their email to a company. If they enjoy a gift that is given in return, they'll be more likely to buy. If they are opting in simply because they like what a company has to offer, they are even more likely to buy!
Affiliate or Original Products Can Be Sold
One of my favorite aspects of email marketing is that you don't need a product to get started! Many email marketers will sell affiliate products. These are products that other companies have created that the internet marketer gets a cut of for selling.
Affiliate marketing is great for beginners and seasoned marketers alike. Even if a marketer has their own original product to sell, they can make even more money by selling affiliate products as well.
Speaking of which, many marketers will opt to sell their own, original products. Not only does this help to build a brand, but it also means keeping 100% of the profits! If the entrepreneur wants to make even more money off of their original product, they can also make it available as an affiliate product for other marketers to sell.
Make Money While You Sleep!
Have you ever gone to bed at night and woken up with more money in the bank than you had before? I HAVE.
Email marketing allows entrepreneurs to continue to make money—even while they sleep. This means money potentially coming in 24 hours a day, 365 days a year.
While I can't outline everything that goes into starting a digital marketing business below, I can go over some of the basics to give anyone reading a better idea of what the process of starting an internet marketing business is like.
Here are some things to consider when starting a digital marketing business:
Before writing an email or even creating a website, it's first important for a digital marketer to consider what niche they want their company to be in. While it would be great to be all things to all people, this simply isn't practical or realistic.
Instead, a marketer should consider what kinds of products they want to sell, and what niche they want their business to be in.
Once a marketer decides on their niche and what they want to sell, it's time to set up a landing page. This gives their customers somewhere to go to once they have decided to click on an ad.
Once a customer lands on the landing page, the marketer can collect their email. This is why landing pages are also often called "opt-in" pages. These pages allow customers to opt in to an email campaign (often in exchange for a "free" gift, or a discount).
Once the customer has opted in, an email marketer can begin sending them a series of emails—including sales emails. From there, customers may click on links to either affiliate or original products. If the customer purchases an affiliate product through the link, the email marketer will get a cut of the sale. If they purchase an original product, the email marketer will get the full sale!
Becoming an Amazing Email Marketer
As I stated above, there's no way to explain all of the ins and outs of starting a digital business in such a short amount of time. Don't worry, though! I've created an amazing, FREE course that will teach you everything that you need to know to get a successful, digital marketing business off the ground…
That course is RIGHT HERE:
The amount of value that I am giving away with this report is INSANE. Take advantage of it being FREE while you still can…
Change your life and create real FREEDOM with our Digital Bootcamp.