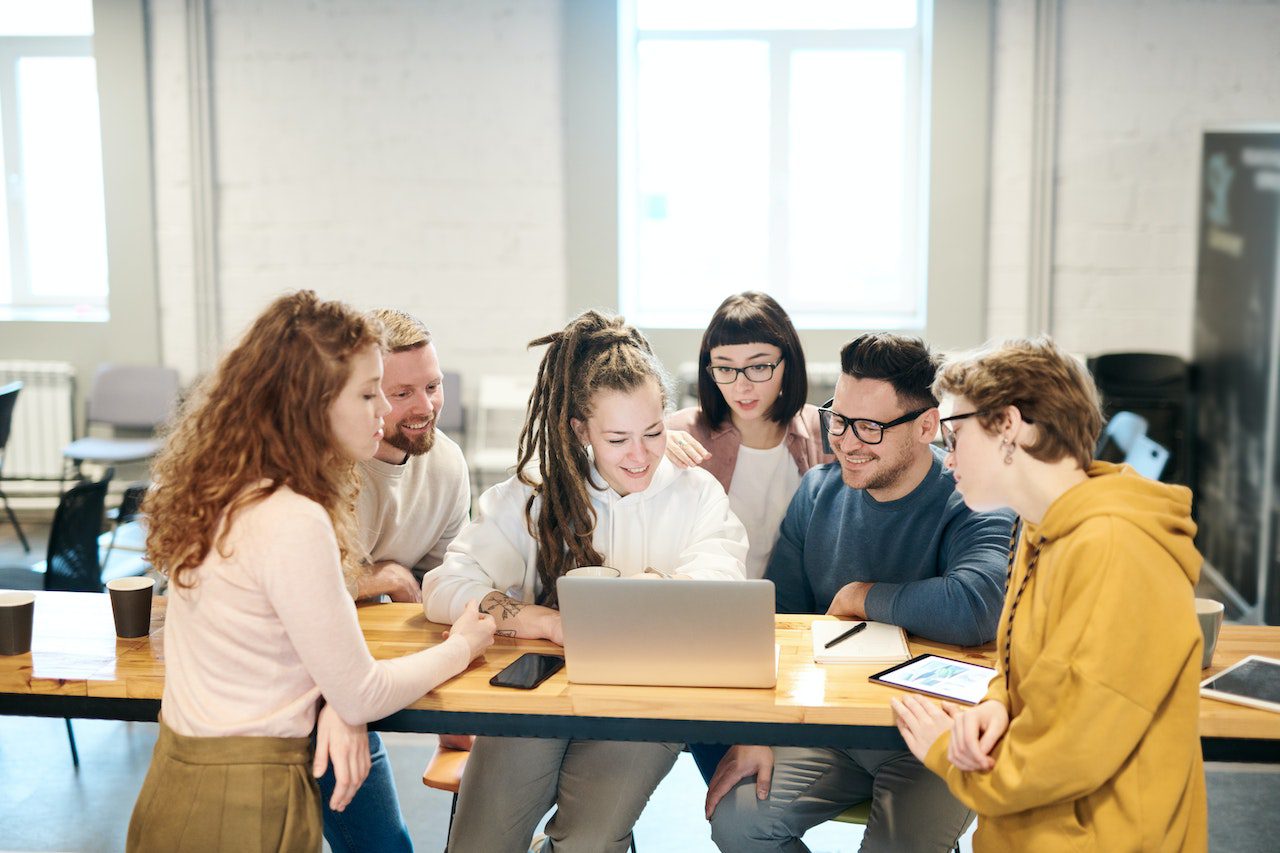 The marketing industry has evolved in several ways over the past years. Some of the biggest changes are due to the growth in internet and mobile users. Many businesses have been relying on digital marketing to grow their businesses. However, these digital marketing myths are holding several businesses back—make sure yours isn't one of them.
Myth No. 1: Digital Marketing Isn't That Important
Reality: It's 2022, and digital marketing is one of the essential forms of marketing available. Traditional marketing strategies work, but digital marketing campaigns are just as important. They're more than just an alternative approach or a bonus tactic for businesses; digital marketing needs to be a priority.
According to statistics, about  of consumers research products online before making a purchase. Without digital marketing and an online presence, your business would have very little chance of being found by prospective customers.
Myth No. 2: Digital Marketing Doesn't Work for Small Businesses
Reality: This is a common misconception and one of the most destructive for small businesses. The fact is that businesses of all sizes have a lot to gain from digital marketing strategies. Many digital marketing methods don't have large upfront costs; therefore, they're easier to afford, even for businesses with limited marketing budgets.
Moreover, smaller businesses targeting a local audience can use local SEO to bring customers through their doors. This is a much more effective marketing approach than most traditional methods like billboards and flyers.
Myth No. 3: Digital Marketing Is Ineffective Due to The Large Audience Online
Reality: The large audience online is exactly why you need to market online. Digital marketing gives you a wider reach and helps you connect with potential customers outside your geographical range. This can help you cast a wider net, increasing the probability of attracting a relevant audience.
Also, it's worth considering that with traditional marketing, you're usually shooting blind arrows. For example, the flyers you hand out may not always be in the right person's hands. However, digital marketing techniques allow audience targeting, which is pretty precise. You can ensure your ad ends up on exactly the right screens.
Myth No. 4: SEO Is No Longer Relevant
Reality: This is a recent misconception we've come across a lot lately. During the pandemic, the world was running on SEO; it's no secret. After this peak in its popularity, ever since things have returned to normal, it's assumed that SEO is now dead.
This couldn't be further from the truth, though. While businesses relied excessively—in some cases, solely—on SEO these past few years, it's not something that can simply be ignored now that the pandemic is over. SEO has become more important now than it ever was. We've entered a new normal, and SEO is a huge part of it. It's the best way to boost your business's visibility on search engines—why would that not be relevant anymore?
Myth No. 5: Email Marketing Is Obsolete
Reality: Some businesses believe that email marketing is outdated, but  with them. About 99 percent of people who use emails check theirs every day, and it's also important to keep in mind that over half of the world's population uses emails.
These statistics are too huge to be ignored. Keeping this in mind, it's worth reassessing your email marketing strategy to see why it's not working since it's obviously not because of a lack of active email users.
Myth No. 6: Content Marketing Isn't Critical to Success
Reality: Having a website alone isn't enough. You need to have a content marketing plan in place to keep the website updated and engaging.
It's almost 2023, and content is still king. It's essentially what will help you rank better on search engines when done right. It also keeps your target audience engaged and could help you build your brand and come across as an industry expert.
Make sure you're regularly creating well-developed, creative, and value-added content for your users.
Myth No. 7: Personalization Can Weird Out People
Reality: We're not sure where this myth has come from, but it has no basis in reality. If you really think about it, there's no logical reason why people would not like personalization in marketing campaigns.
Through personalization, you're making a customer feel special and showing them that they're more than just a statistic to them. It's also a great way to catch their attention, and it helps them remember your business. People expect personalization; don't shy away from it.
Myth No. 8: Your Business Needs to Be on Every Social Media Platform
Reality: The hype around many social media platforms these days can put you in a state of FOMO, and you may feel like you have to market and be active on every platform, but that's not necessary.
Many social media platforms' user bases are dominated by certain age groups and other specific demographics. It's a good idea to check these out to see where you're most likely to find a relevant audience and gear your resources toward that particular platform.
Bonus Myth: Google Ads Are Expensive and Ineffective
Reality: We decided to add this one because we came across it pretty recently. Some of our clients assume that Google Ads is too expensive for their marketing budget. Moreover, they think they're not worth it because they don't seem to work.
The truth is Google Ads don't require a minimum expenditure; they have a pay-per-click model, so you only pay for the number of clicks you get. And you can always set your maximum cost to stay within a daily budget. And as far as their effectiveness is concerned, it's important to understand that results with Google Ads may take time. Also, they're not super easy to understand. So, if you're not getting results, chances are you're doing something wrong.
About the Author
The author is a digital marketing expert with over 20 years of experience in the industry. They've helped several businesses with digital marketing campaigns and have helped them achieve their growth-related goals. As an expert in their field, they share their valuable insights with marketing enthusiasts through online blogs and articles.
The post Debunking 8 Digital Marketing Myths appeared first on All Perfect Stories.