The acronym CRM stands for Customer Relationship Management. If you're running a successful business (or if you plan to do so), your relationship with your trusty customers should be top-notch. CRM is well-known as the backbone that forms a solid starting point for promoting your business and selling a single idea or product. At its core, CRM represents software you'll use to handle things such as customer databases and interactions and just about everything that has something to do with your customers, customer leads, and overall customer satisfaction. The article you'll find below will further elaborate on why CRM is important for your digital marketing strategy.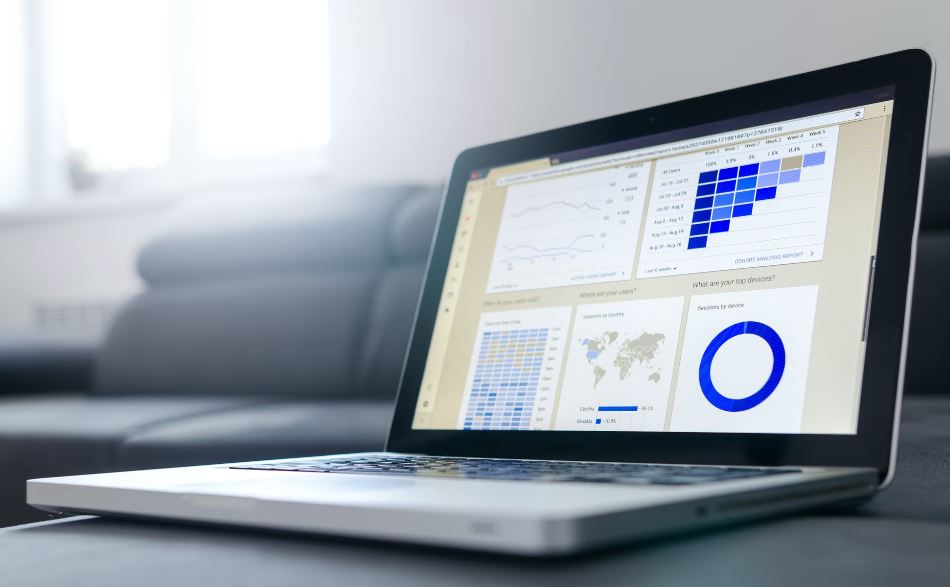 Let's explain CRM tools
Let's say the introductory paragraph wasn't enough, and you want to know exactly what CRM tools do. CRM tools represent software that allows companies to implement and handle quality CRM. The software in question gathers and connects various sources of info and organises it into place. Also, they do this so that everyone in need can access the data. Whether we're talking marketing, sales, or company management, it doesn't matter. What matters is that all the right info is easily accessible, in something you'd call a meaningful format.
All in all, CRM tools:
record useful customer info (data)
monitor and determine what promotions work best
keep everyone in the sales team up to date with various info (potential client leads, customer information, and so on)
connect all folks inside your sales team to your clients via GPS
enable the continuous flow of files and useful info between your sales team members so they can step in for each other if needed
Now let's see why CRM is important for your digital marketing strategy!
CRM will significantly help your team stay coordinated and updated with various customer data.
#1 CRM help personalise your digital marketing campaigns
Utilising CRM to collect info about what your customers like and dislike will enable you to target individual customers with items they prefer and are likely to be interested in. CRM software will provide you with all the statistical data about what a particular customer has bought in the past and what they like to browse for on the web, aside from providing some basic info about their age and gender, location, etc. This personal data and information will come in handy once you start creating your digital campaigns. With CRM, you'll ensure that your customers and your company get what they're after.
#2 CRM improves your customer service
Now, here's another reason why CRM is important for your digital marketing strategy: your customers will get to enjoy some quality digitalised service. We've all seen companies with poor customer service, and we all know how quickly we became disinterested in them. On the other hand, top-notch customer service will help you keep your existing customers. CRM will give your company good, personalised customer service that trusty users will undoubtedly appreciate. As we've said earlier, CRM software will provide your representatives with access to a database of all the necessary info to solve various issues your individual customers might be dealing with. Also, if one of your representatives can't handle a problem, the CRM software will allow another one of your employees to take their place.
CRM software will help you provide your customers with the best possible service.
#3 CRM boosts consistency
Most issues that businesses today deal with are, in this way or another, linked to poor communication; the consistency inside your firm is of utmost importance to the success of your digital market campaigns. That's where collaborative CRM steps into the picture. It will keep your team connected and well-coordinated; that's what the experts at MoversTech CRM tell us. Also, they add, the so-called operational CRM will utilise analytics to figure out which of the automated marketing strategy efforts will have to be pointed at which leads.
You'd probably agree with us when we say that the cause of most issues inside a single company is likely poor communication.
#4 CRM makes your campaigns cost-effective
As you're already aware, digital marketing campaigns can be pretty costly. Therefore, one of your primary concerns is learning how to make a campaign with the best possible ROI (Return On Investment). CRM software will help you make it happen. Here's how that's possible!
You'll most probably ensure your company's success if you run a digital marketing campaign tailored to suit your target audience's needs. Using CRM software, you'll analyse potential leads more efficiently and modify your campaigns to make them more appealing to specific people. CRM enables you to target users with relevant content. Therefore, the chances of your campaign being a success rise. Also, CRM software will make your digital marketing campaigns more cost-effective by reducing your marketing expenses. This is done by automating most tasks your marketing team would otherwise have to bust their brains about. They'll be able to focus on something else. In other words: CRM software will ensure that you're using your marketing team's full potential. It saves you both time and money.
The bottom line
Those have been the reasons why CRM is important for your digital marketing strategy. As you could've read, CRM software will help your firm make the best decisions concerning your future digital marketing campaigns. Not only will it save you some much-needed time and money by maximising your company's ROI, but it will also allow your team members to enjoy better communication and collaboration. All of the mentioned represent vital factors that determine how well your company is doing. All in all: there's no reason you should miss out on utilising CRM software for your upcoming campaigns.
The post Why CRM is important for your digital marketing strategy appeared first on Web-Clubs Digital.